Danzhai Wanda Village Global Recruitment for Rotating Mayor
We are looking for passionate leaders who can empathize and make a real difference. Could it be you?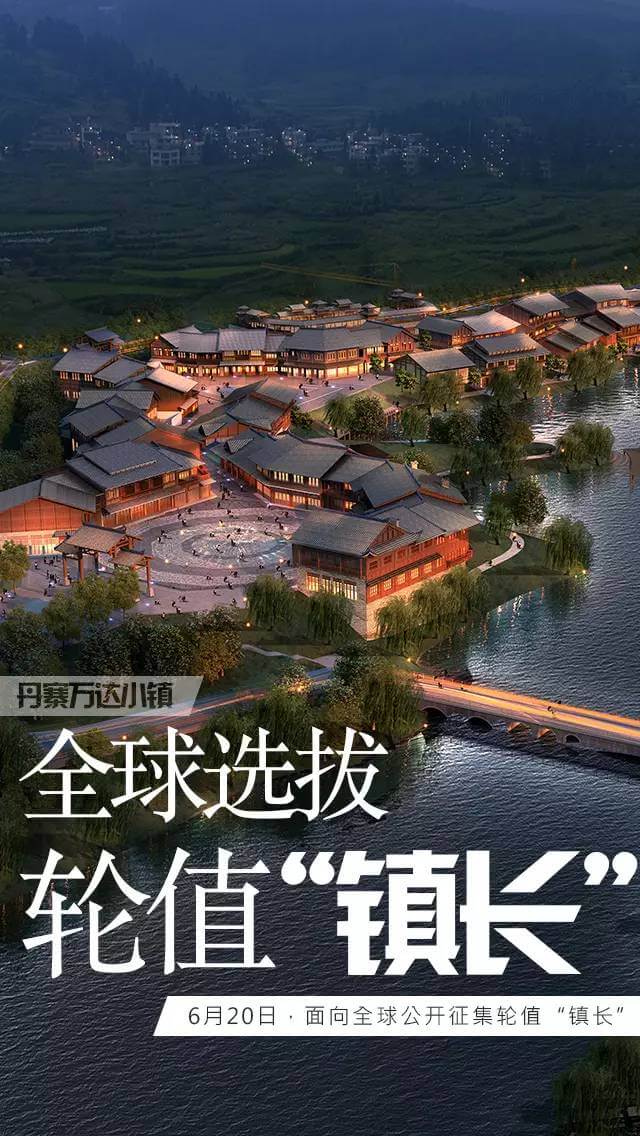 What is Danzhai Wanda Village?
Located in Danzhai County in the Miao and Dong Ethnic Autonomous Area, the Danzhai Wanda Village is part of Wanda Group's poverty alleviation project in the southeastern Chinese province of Guizhou. The development site is located in the scenic area of the East Lake in Danzhai, covering an area of 400 mu (approx. 26.7 hectares). This Miao-style village spans 1.5km in length and features approximately 30 unique and authentic Danzhai Cultural Heritage projects, Miao handicrafts, Miao delicacies and Miao medicinal products.
The concept of the tourism town represents a major innovation in Wanda Group's poverty alleviation efforts. Leveraging its own advantages as China's largest tourism company, Wanda will support the operation of the tourism town for three years in order to build up its name as a unique ethnic and cultural travel destination that will spearhead Danzhai's growth. The tourism town is expected to create enormous economic benefits, including generating an additional 2,000-3,000 permanent jobs and thereby significantly alleviating Danzhai County's employment issues.
What does the Rotating Mayor do?
Enact and implement programs through a one-week session to aid and benefit the development and sustainability of Danzhai
Promote Danzhai Wanda Village as the ambassador of the village
Meet with villagers and visitors on the Mayor's Open Day
Share your Danzhai stories with our international audience
What do you gain?
Focus on what you want to achieve for Danzhai and leave the rest to us! As mayor, you will enjoy:
Your own office
A full-time assistant
Logistics support (transportation and accommodation provided)
Your photo and achievements exhibited on the "Wall of Mayors" in Danzhai
Plus
The breathtaking beauty of Danzhai and authentic ethnic culture and cuisine
A chance to give back to the community
A once-in-a-lifetime opportunity and experience
What are the requirements?
There are no specific age, gender, occupation or nationality requirements
Ability to demonstrate creativity, genuine affection for Danzhai and passion for poverty alleviation
Propose a ready-to-implement working agenda
Ensure a full-time work schedule of 3-7 days in Danzhai
It would be awesome if you can utilize your personal resources and influence to expand your goals as mayor and spread the word!
The sheer fulfillment and unforgettable experience of being a Rotating Mayor of Danzhai Wanda Village will undoubtedly stay with you for a lifetime. Don't hesitate and submit your application now to give yourself a chance of being part of an exciting and exotic ethnic culture.
To apply, Please Click.